YOUR STORY, OUR CREATION.
Each piece tells of a story behind its design inspiration. We make beautiful bespoke jewellery that touch the wearers' hearts.
LA FLUER
1.23ct oval, colour change sapphire that changes based on the colour of lighting it is viewed in. This 18K white gold ring is inspired by an 4 petal evening-primrose flower that is represented on the ring's 4 prong setting.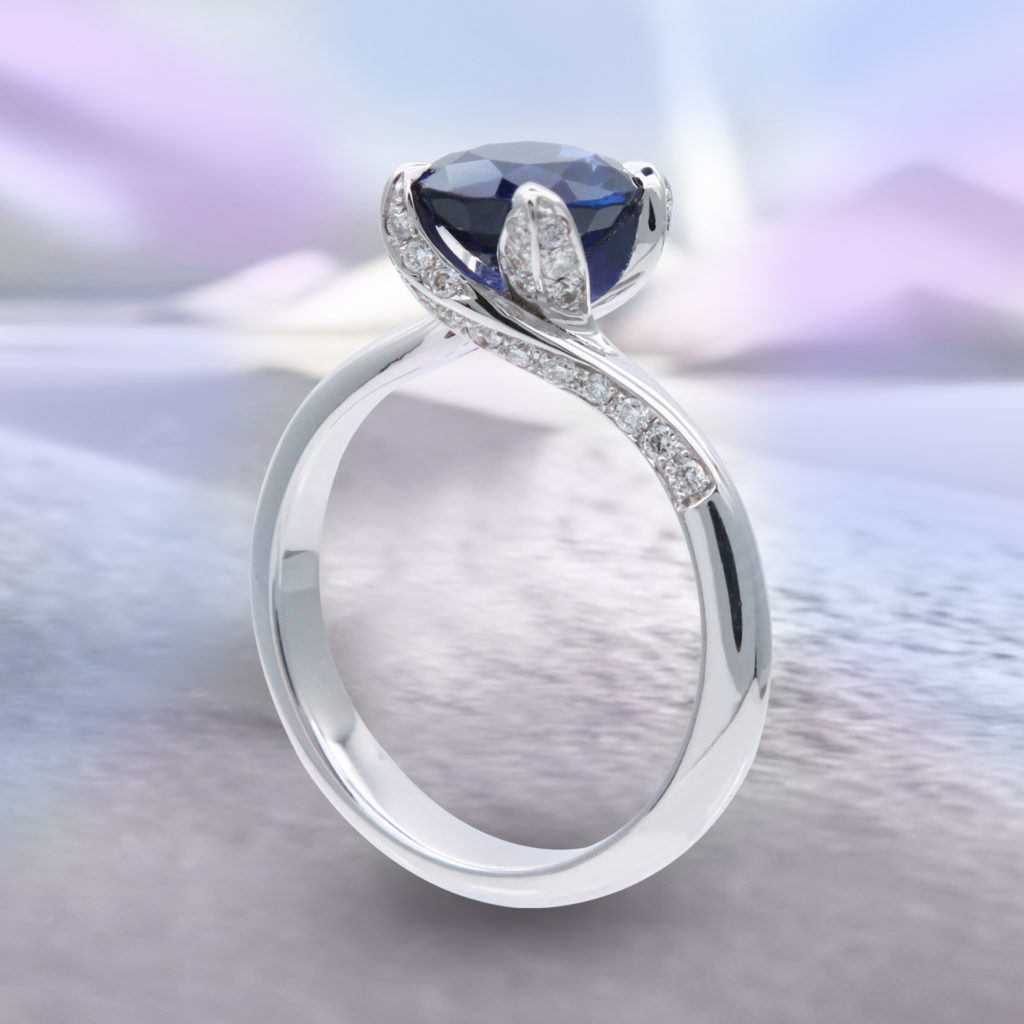 ETERNAL LOVE
0.94ct emerald cut aquamarine with 2pc diamonds on each side of the band that embraces the centre gemstone. This design represents eternal love.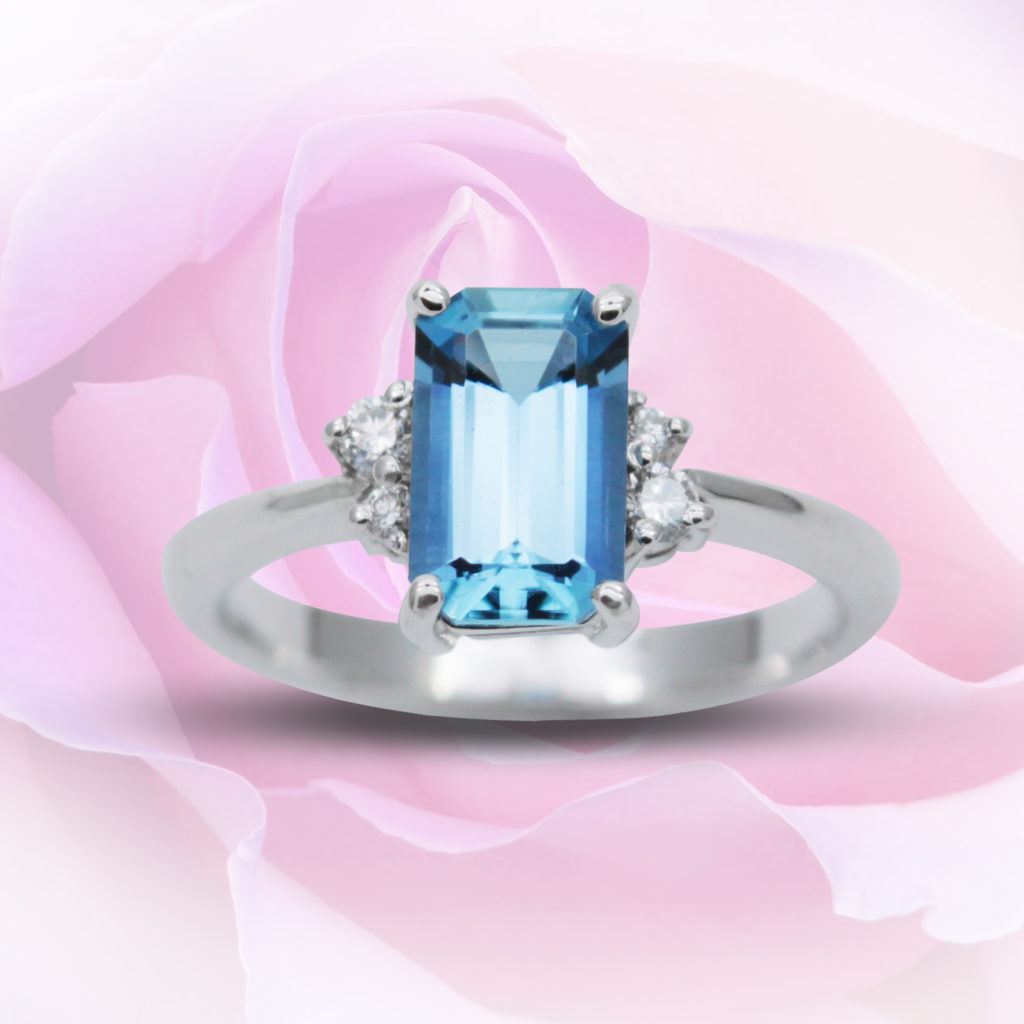 SAPPHIRE SOLITAIRE
This 18K white gold ring is completely made of colourless white sapphires, designed in a classical style with a rounded halo and a split band.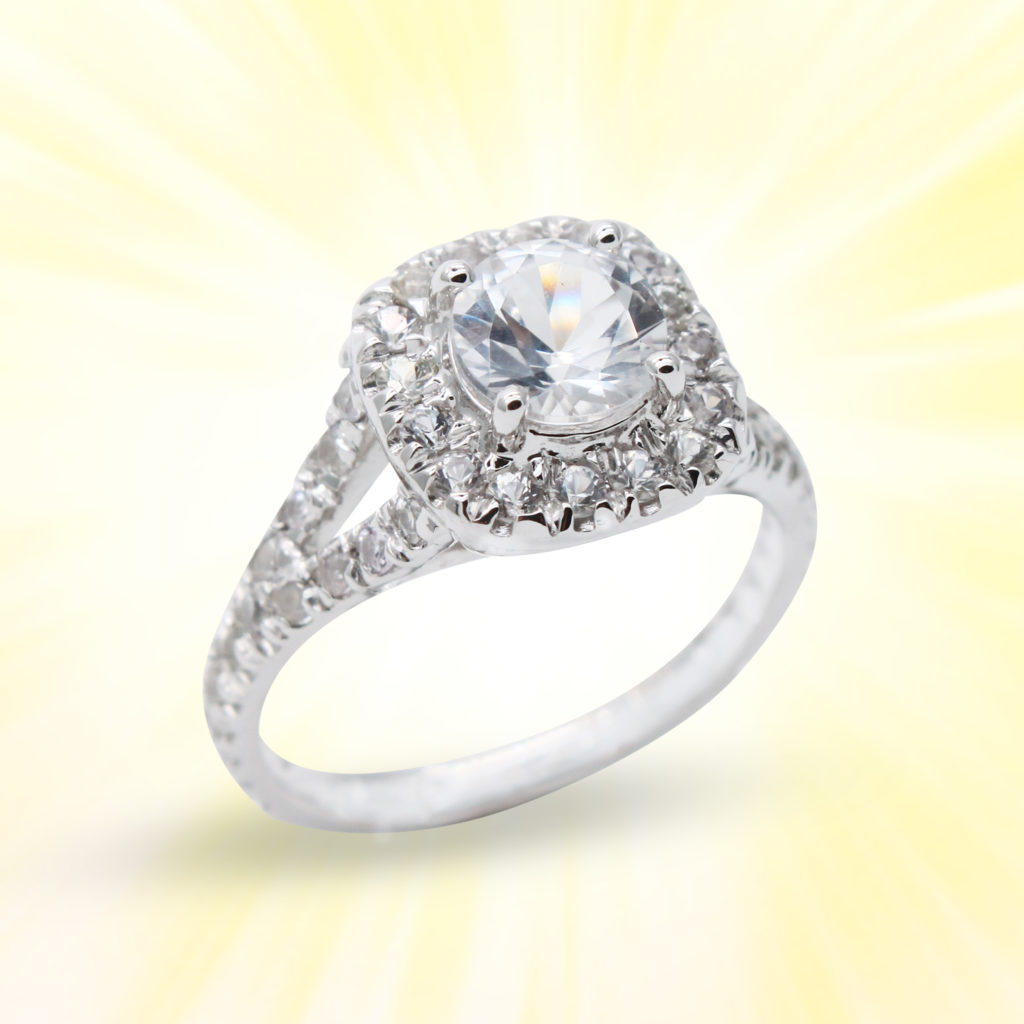 FEUILLES
1.75ct purple sapphire with pink colour zoning set in an dual tone ring with 2 side, oval diamonds of 0.50ct set on each side of the band.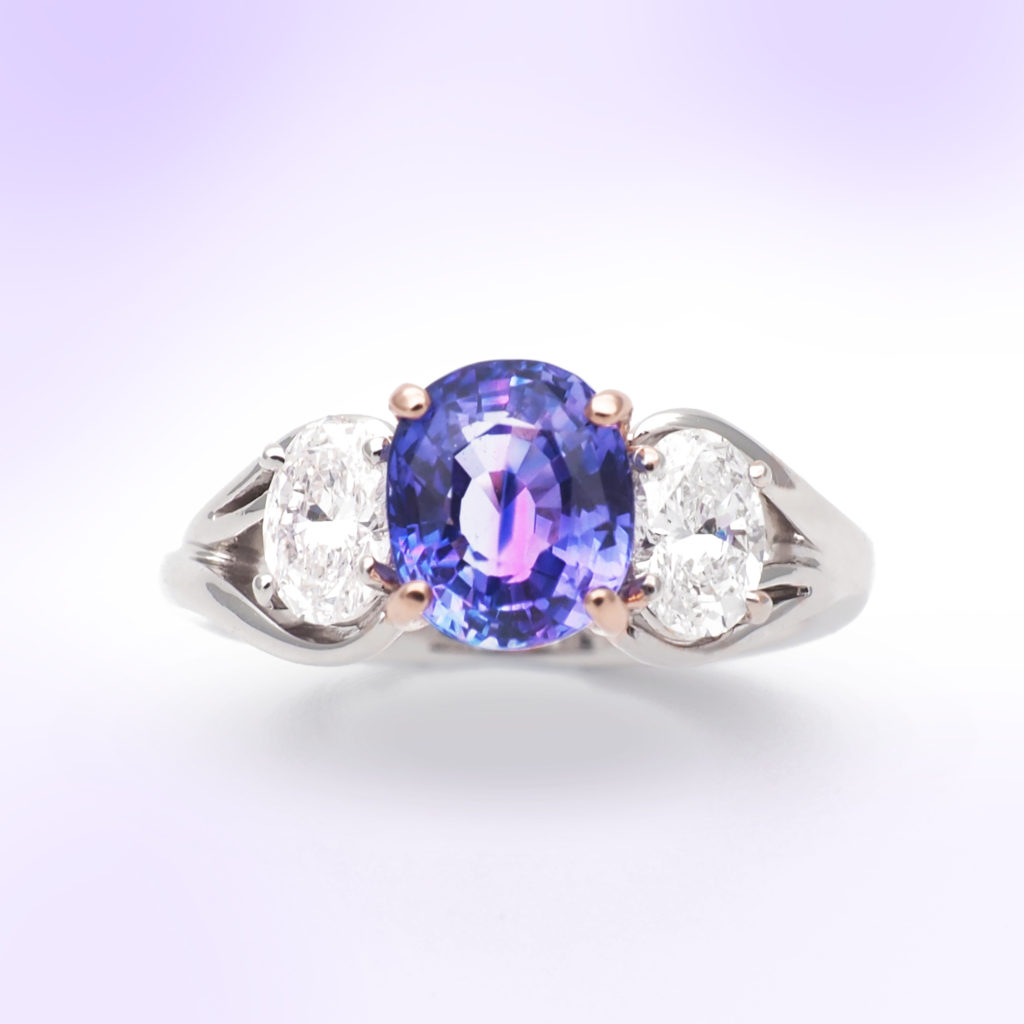 CHERIE
1.10ct cushion cut colour-change alexandrite set in a solitaire setting with an 18K rose gold ribbon accent underneath a 4 prong setting.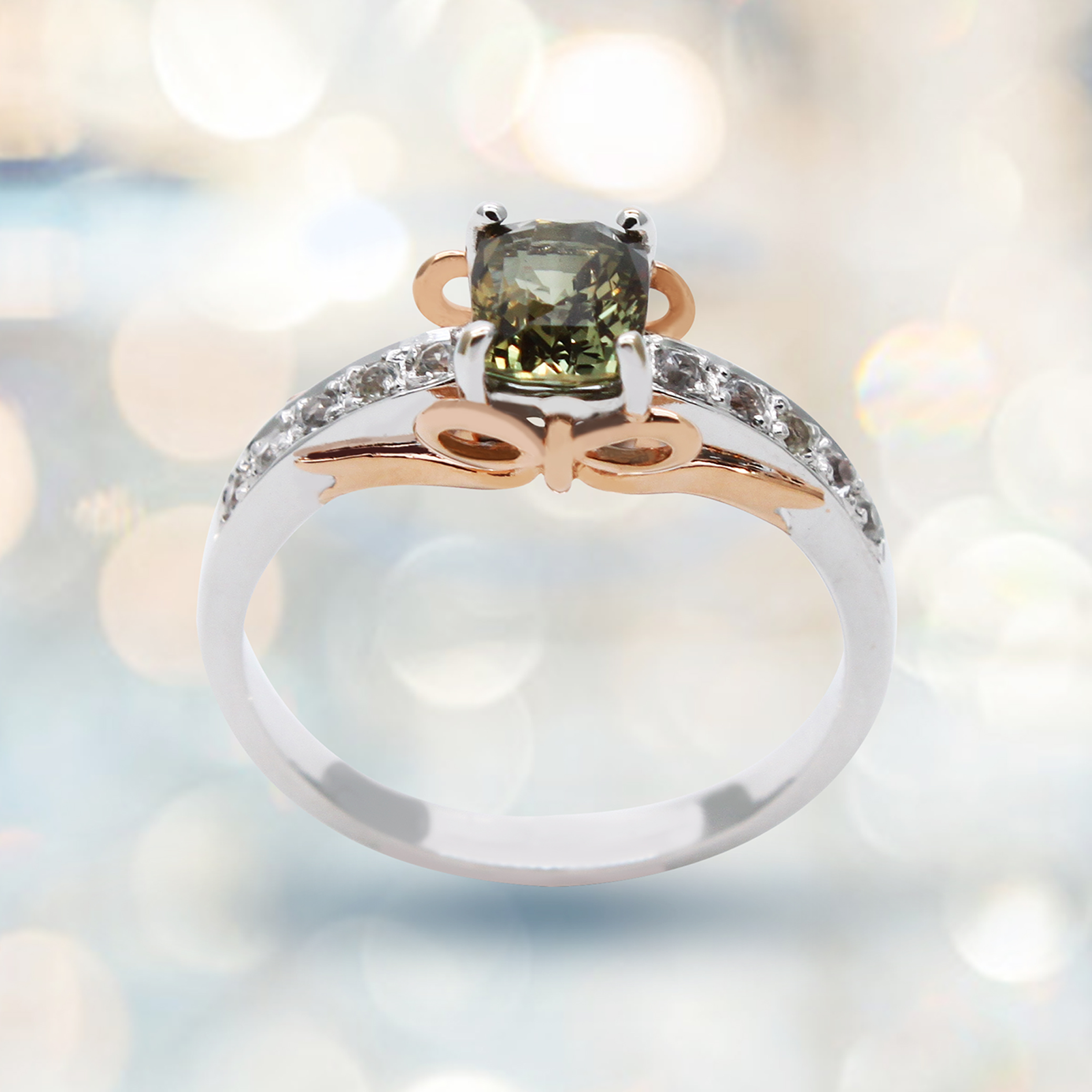 IRIS
For a lady with a colourful personality, the groom chose a 1.89ct rainbow cabochon moonstone set in an 18K white gold band with side diamonds.
COROLLA
1.44ct oval cut, pink sapphire in a cathedral style engagement ring inspired by a princess carriage.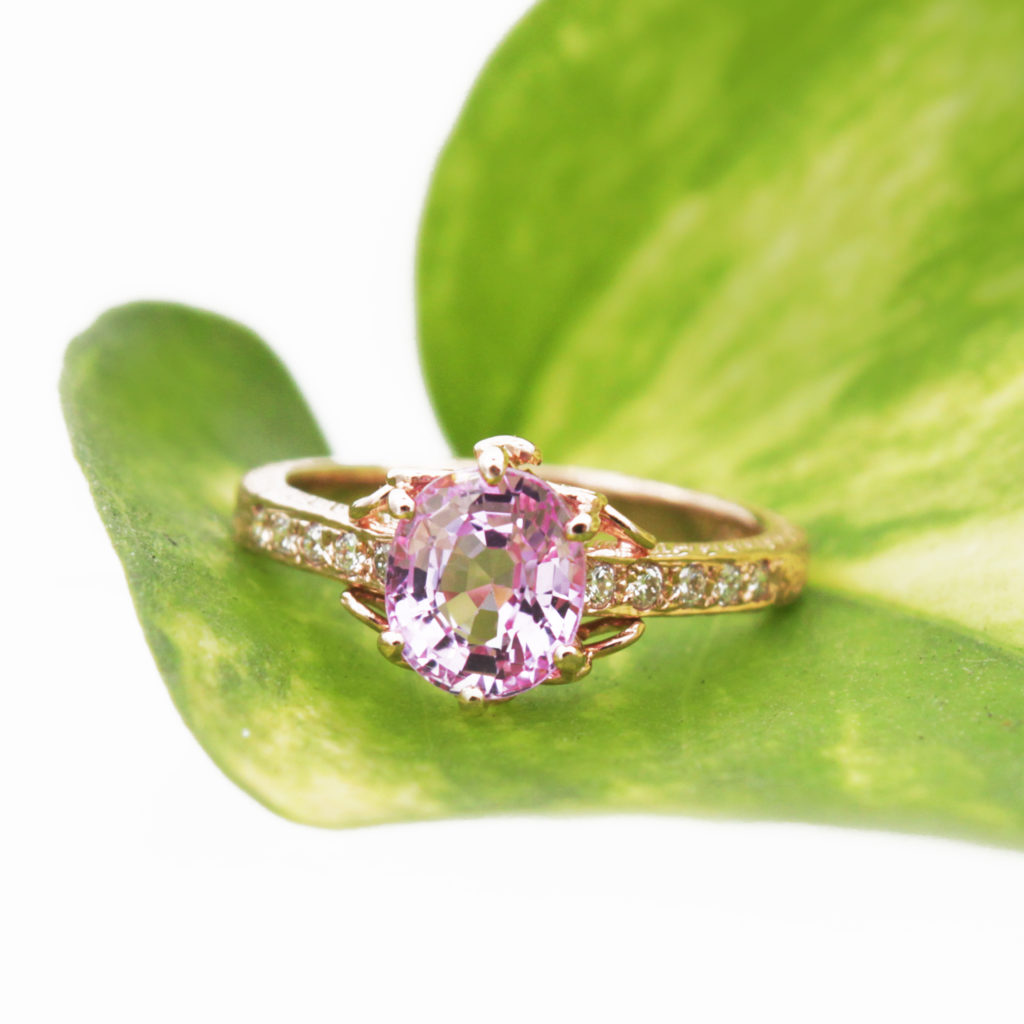 ALPHA AND OMEGA
The symbol of Alpha and Omega wraps itself around each side of the shank, with a centre of a 1.45ct blue sapphire.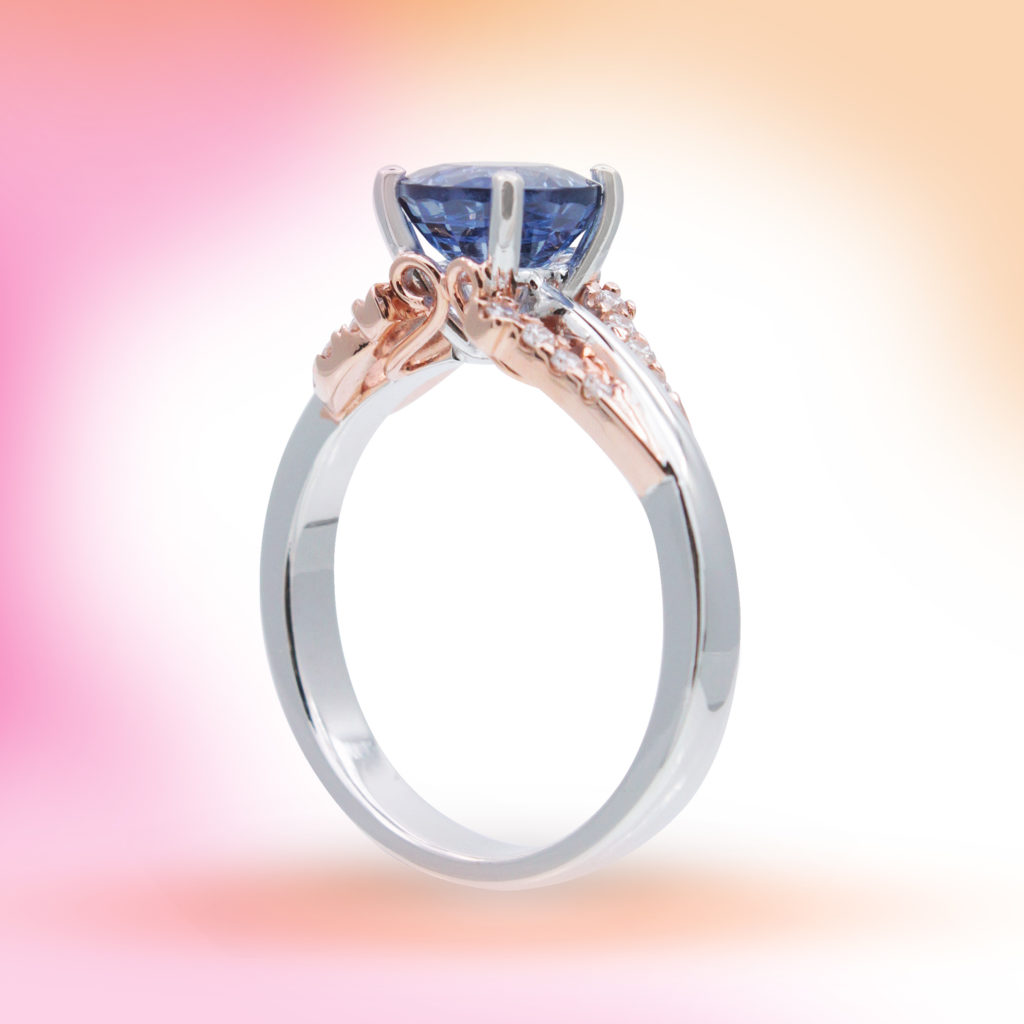 ECLATANT
A rare oval green zircon that shows an appearance of a fluorescent effect set in an 18K white gold ring with 2 side colourless sapphires.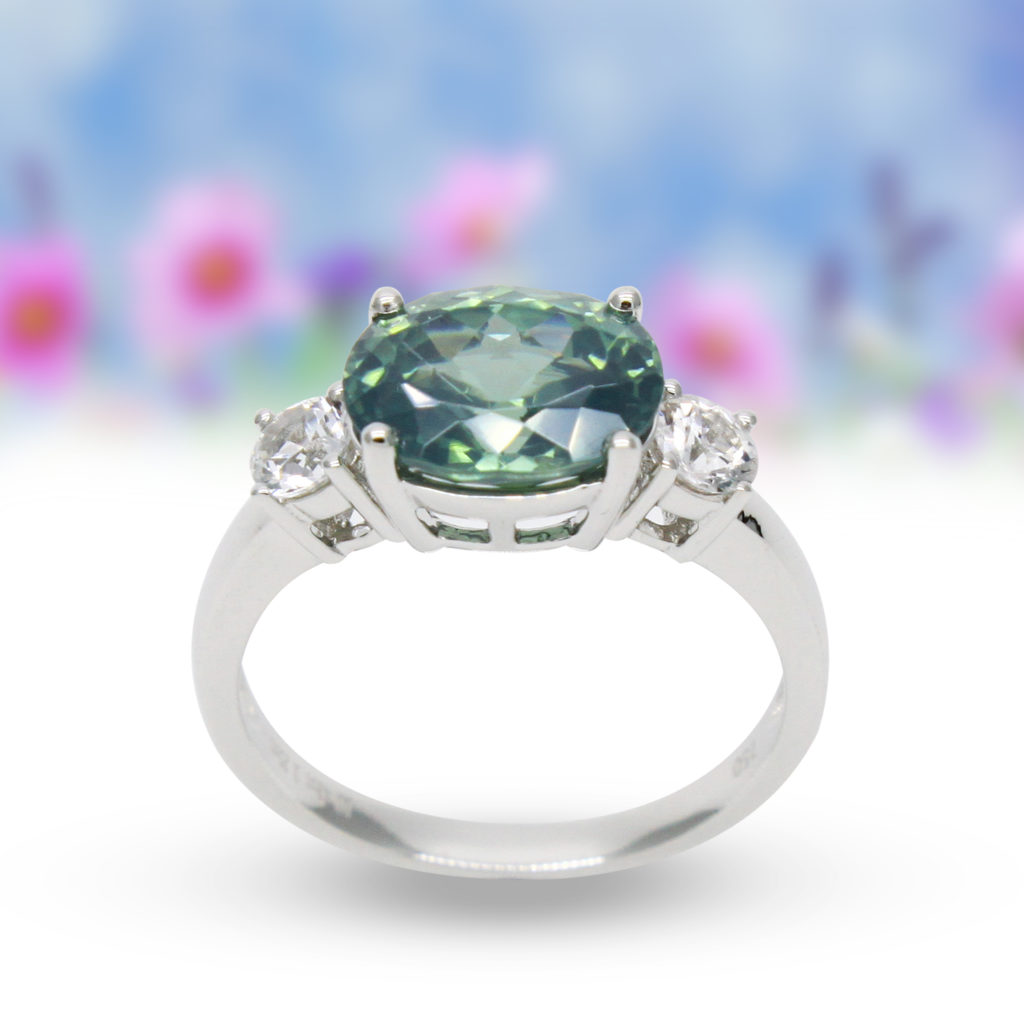 CHATOYER
0.79ct emerald cut aquamarine set in 18K white gold with side diamonds pave in a halo setting and on a split band design.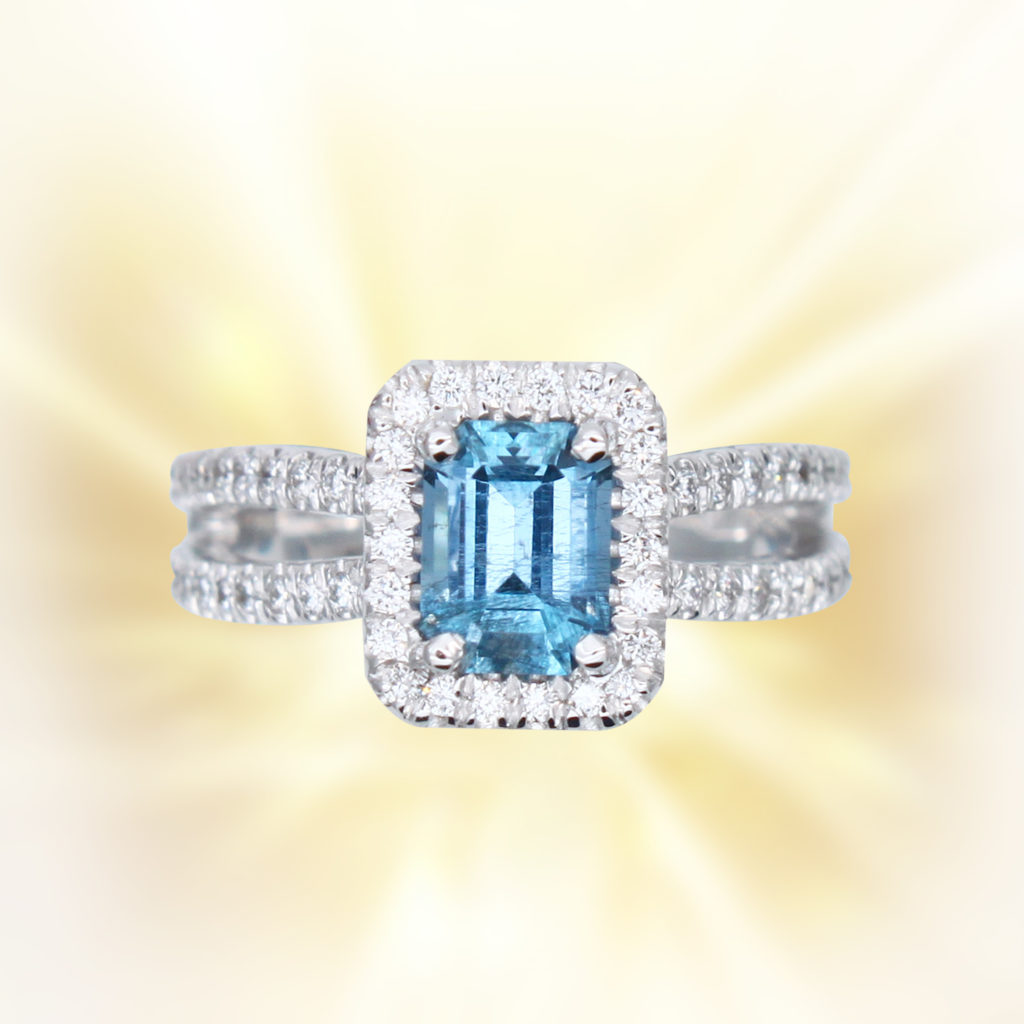 BELLA
1.21ct oval Zambian emerald set in a classic wave band solitaire.
INTREPEDE
2ct round diamond set in a classic wave band solitaire with diamonds.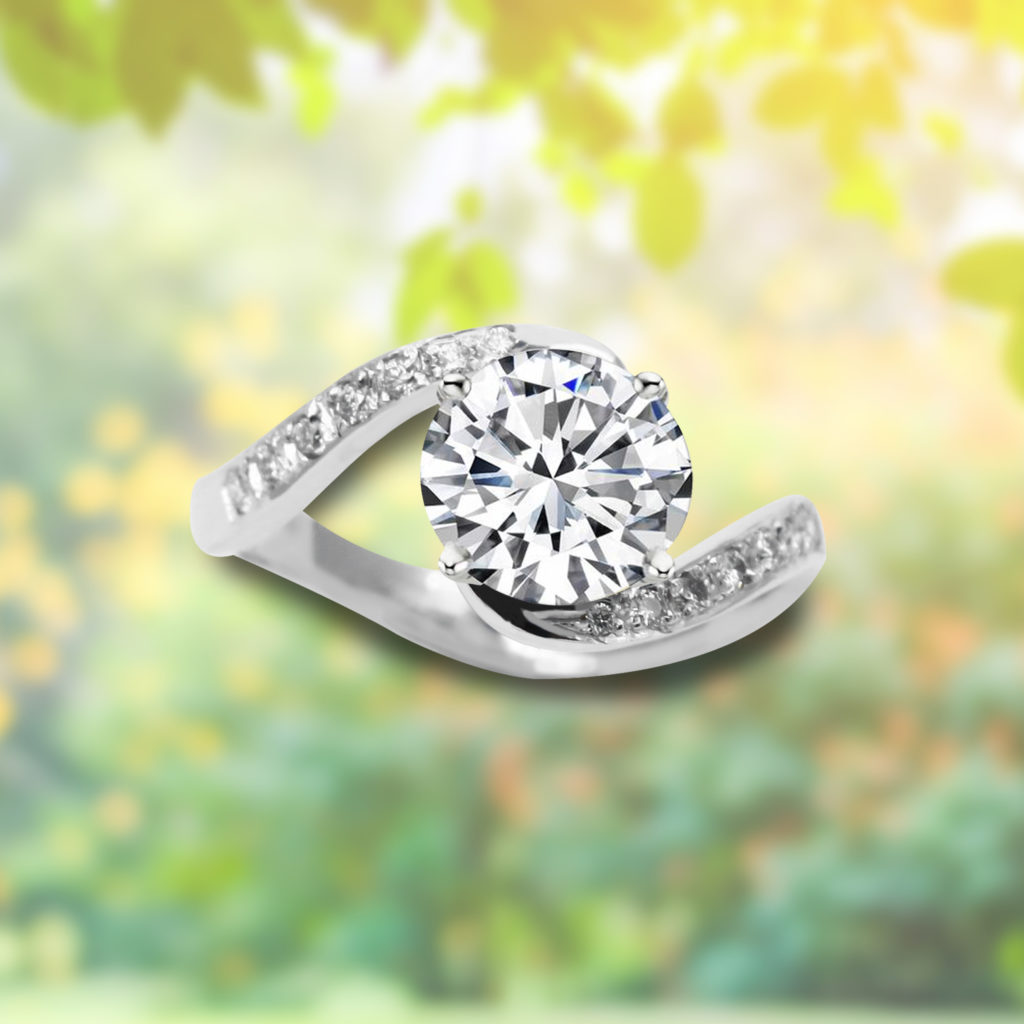 LOVE HERITAGE
A 0.78ct unheated pigeon's blood ruby from Burma, set on a diamond halo with a
Peranakan twist. Pigeon's blood ruby is known and highly valued for its finest quality & most vivid red color. It represents deep passion and a strong lasting commitment, capturing both the couple's love and their Burmese heritage beautifully. It is a perfect and a sweet reminder to preserve the rich culture for generations to come.
Burmese heritage, a sweet reminder to preserve the rich culture for generations to come.
ROYALTY DE LOYAL
This is a stunning ring with deep blue sapphire as center stone, set in 18k rose gold with a total of 0.20 ct white diamonds.  The conventional style is to pair blue gemstones with white gold. But we decided to go unconventional, give it an added air of royalty by setting it elegantly in rose gold. This combination has the amazing effect of highlighting the richness of the gemstone colour, enhancing the beauty of the sapphire.