Our portfolio features our favorite bespoke jewellery created for our clients. Each piece tells of a story behind its design inspiration.
YOUR STORY, OUR CREATION.
The result? We make beautiful bespoke jewellery that touch the wearers' hearts.
They are like time-capsules, sealing a life time of good memories for you and your loved ones to treasure and keep.
LA FORTUNA
This 5.85ct oval pink spinel is set into an 18K rose gold and white gold pendant that is inspired by a ferris wheel design.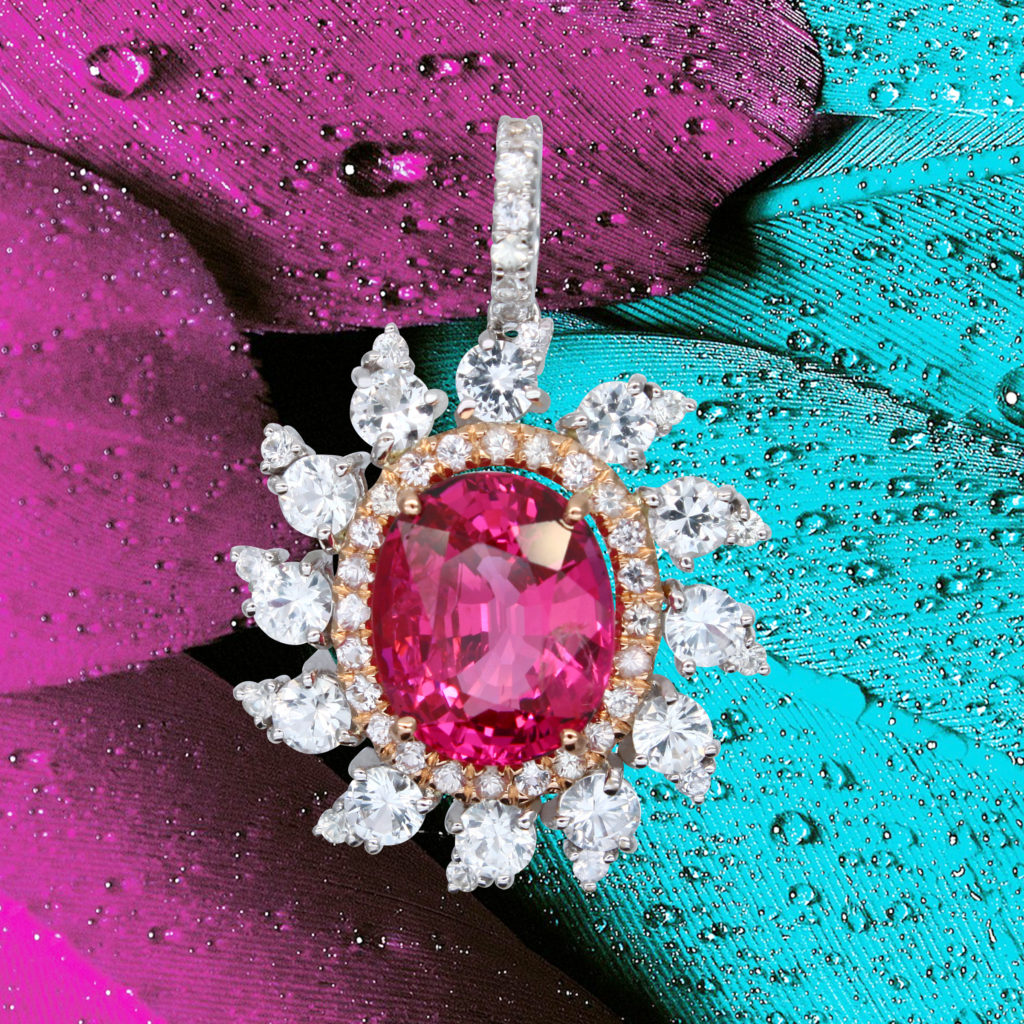 CHANCEUSE
A set of icy jade and green jade ring and a pair of dangling earrings inspired by a 4 leaf clover to symbolizes luck and fortune.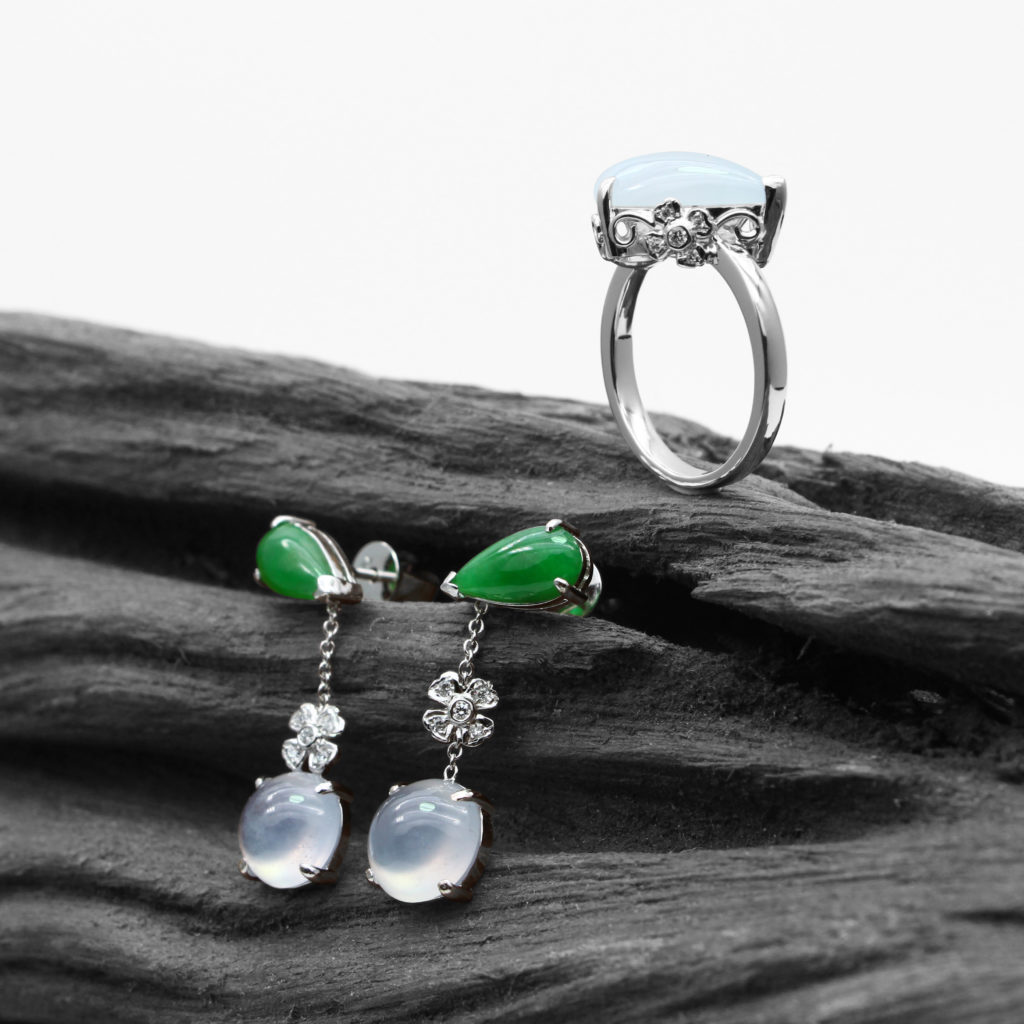 CHERISH
The 'Cherish' ring is a symbol of eternal love. A couple's life intertwine together, arms interlocking as they embrace each other closely.
The centre gemstone is a pretty pink sapphire, representing two hearts beating as one.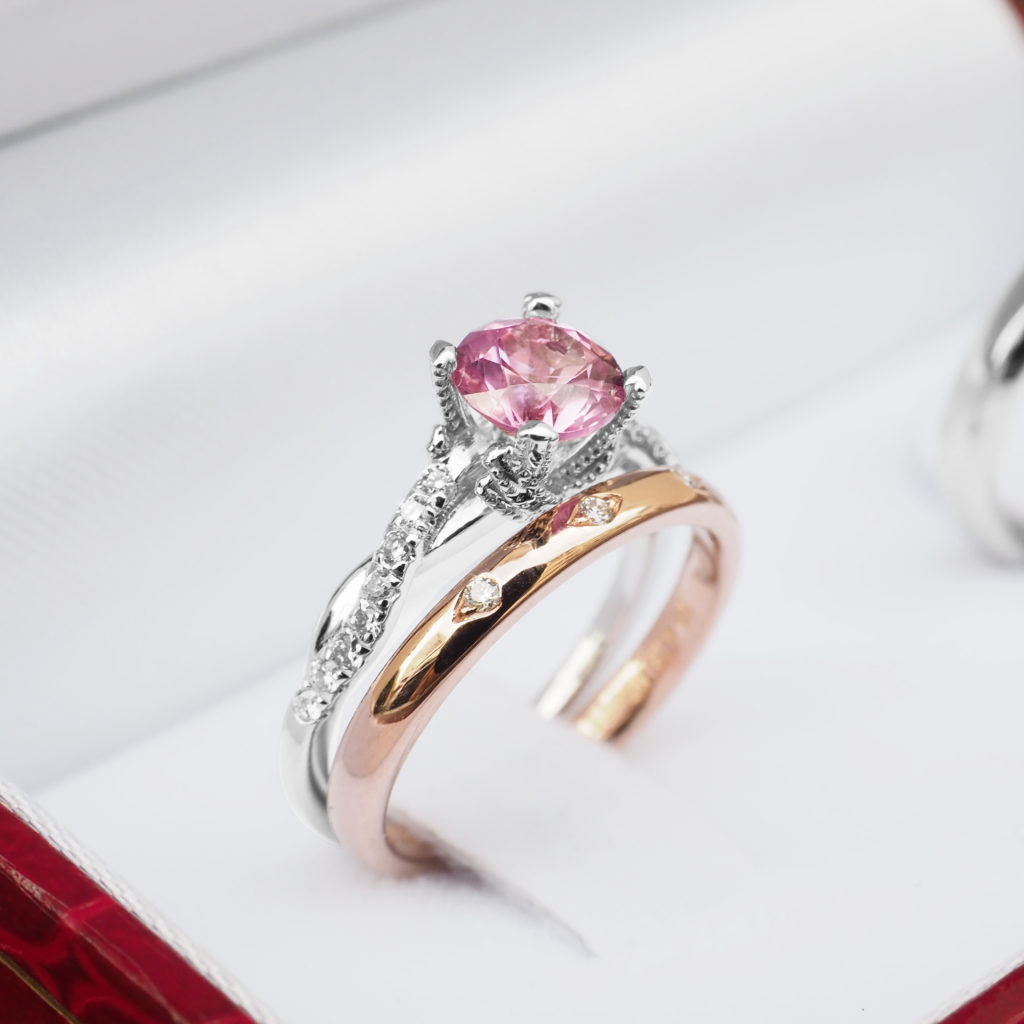 LOVE HERITAGE
A 0.78ct unheated pigeon's blood ruby from Burma, set on a diamond halo with a
Peranakan twist. Pigeon's blood ruby is known and highly valued for its finest quality & most vivid red color. It represents deep passion and a strong lasting commitment, capturing both the couple's love and their Burmese heritage beautifully. It is a perfect and a sweet reminder to preserve the rich culture for generations to come.
Burmese heritage, a sweet reminder to preserve the rich culture for generations to come.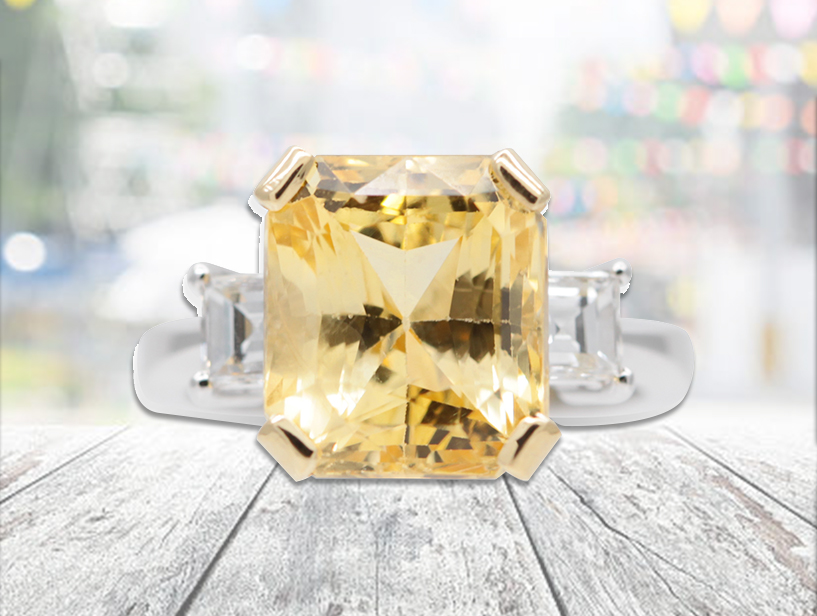 ROYALTY DE LOYAL
This is a stunning ring with deep blue sapphire as center stone, set in 18k rose gold with a total of 0.20 ct white diamonds.  The conventional style is to pair blue gemstones with white gold. But we decided to go unconventional, give it an added air of royalty by setting it elegantly in rose gold. This combination has the amazing effect of highlighting the richness of the gemstone colour, enhancing the beauty of the sapphire.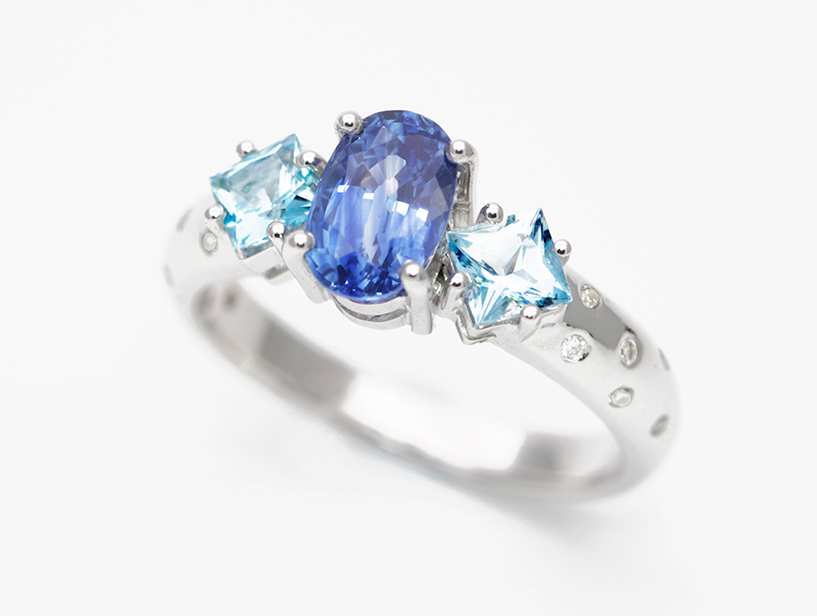 LA PERFECTION
Blue sapphire is the gemstone that symbolizes 10th year anniversary, the number for perfection. Sapphire is rated 9 on the Mohs hardness scale and has excellent toughness, making it one of the most durable gems – a fitting symbol for a marriage destined to withstand time. It was first made a popular choice by the famous engagement ring of the late Princess Diana, a 12-carat royal blue sapphire encased with a halo of 14 solitaire diamonds.
This sapphire is specially cut into 5.55ct, which represents perfect grace. The gemstone has a pronounced colour change optical effect.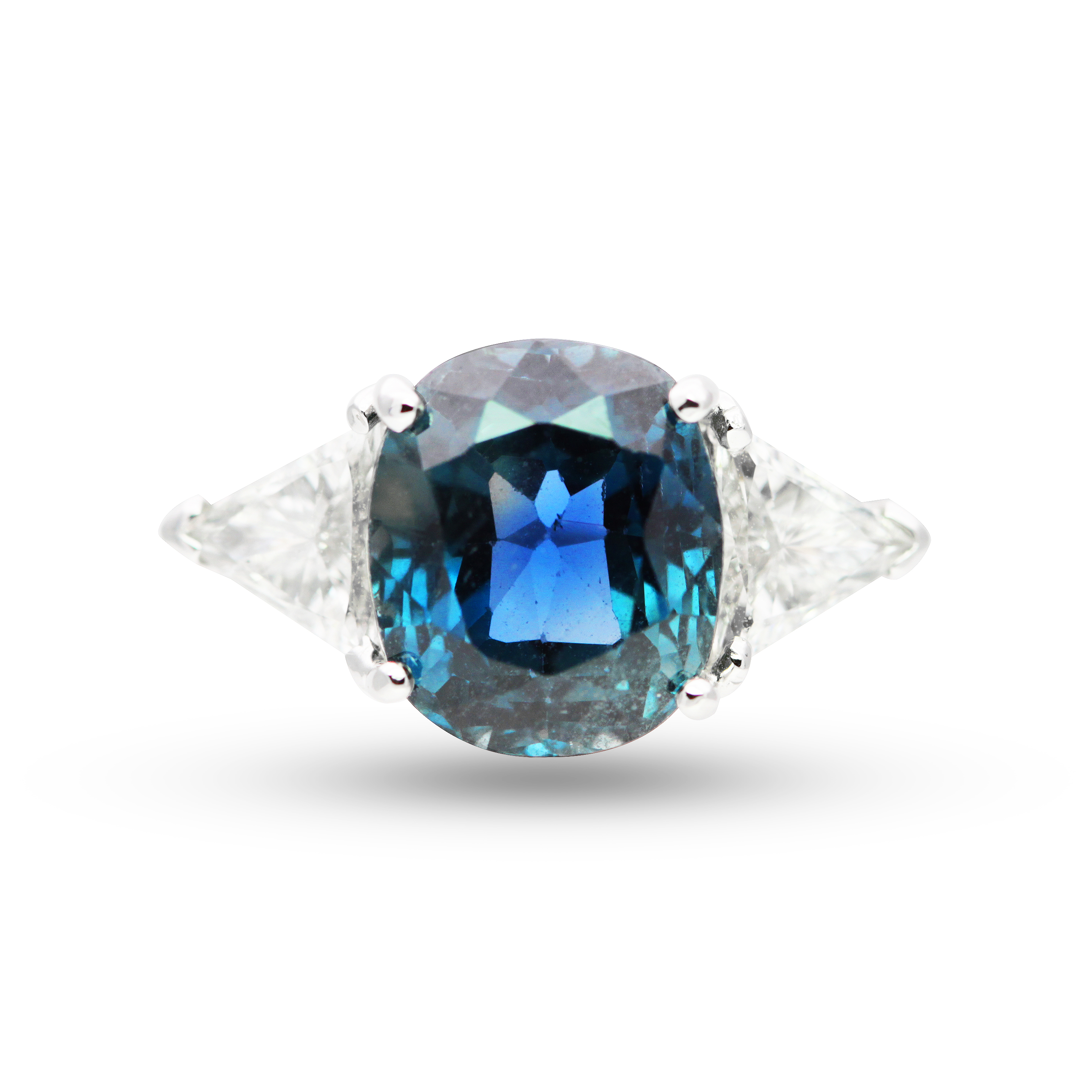 DANCING DANDELION
Inspired by the Art Deco era, this pair of earrings is designed to present dandelions through bold, geometric styles. It is a classic beauty featuring peach morganites and champagne diamonds set in rose  gold to accentuate the gemstones colors. Morganite comes in pretty pink and peach colors and has a high degree of brilliance, making it a popular alternative to diamonds for engagement rings. It ranks 7.5 to 8 on the hardness scale, making them good for daily wear. Originally called pink beryl, it was renamed as Morganite in honor of JP Morgan, the legendary financier who was also an avid gem collector with Tiffany & Co.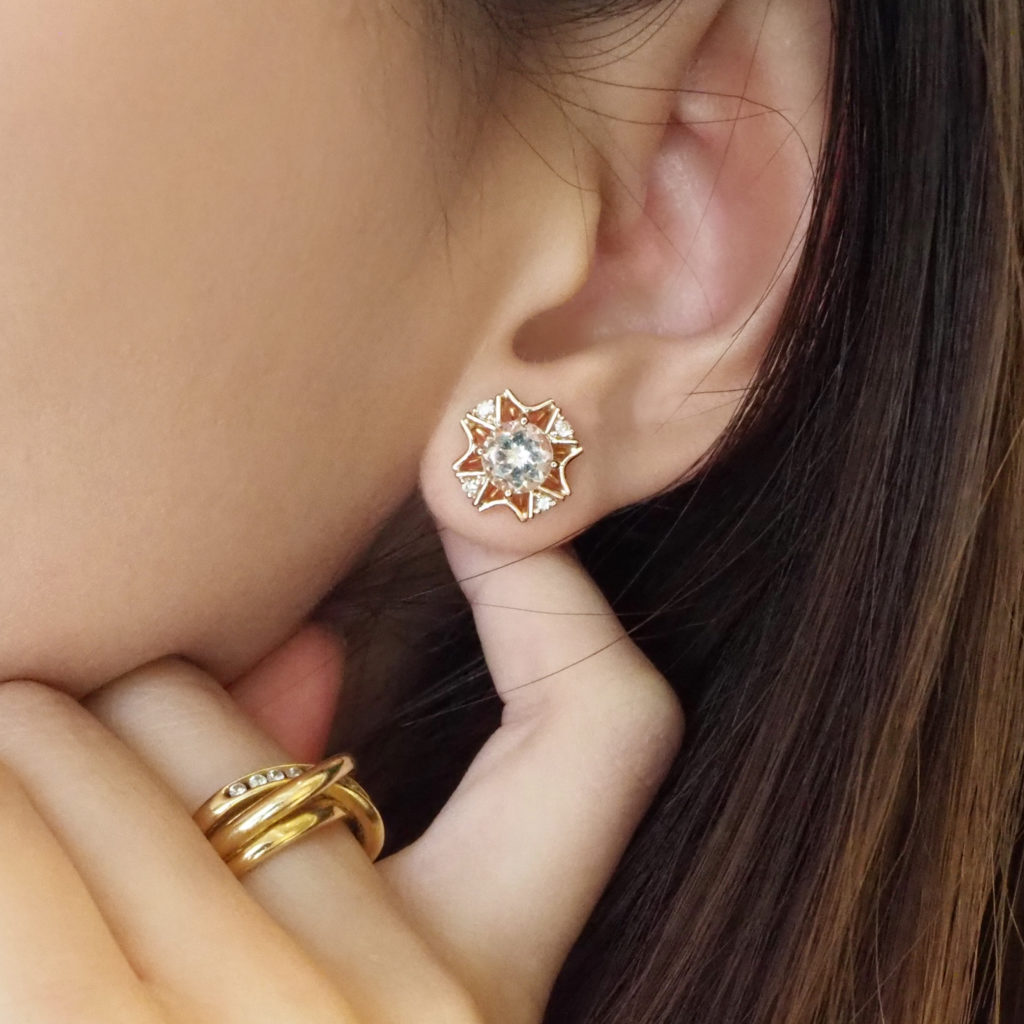 IMPERIAL BLACK
Black gold is popular is due to its edgy, unique look. It makes for non-conforming, non-conventional jewelry choices and has an eye-catching, beautiful appearance. This Imperial Black men's ring is bezel set with 0.99ct oval citrine and a 2.98ct cushion cut imperial topaz. Imperial topaz, also known as precious topaz, is the rarest color of topaz. Considered to be the color of the setting sun, imperial topaz gets its name from the Russian tsars of the 17th century. Combine with setting into a less conventional choice of black gold, this ring best reflects the outstanding personality of its wearer – one who breaks the norm and exudes great creativity and charm.